BulFra: Mall Bulgaria,
Vous pouvez voir le concept video: http://www.bulgariamall.bg/video.php

BULFRA VOUS INFORME en Anglais: CENTRES COMMERCIAUX en BULGARIE.

Nous avons avons deja parle des endroits strategiques a Sofia. Nous vous avons recommande les alentours du Bld Bulgaria pour acheter votre appartement par exemple.
Lisez attentivement: vous comprendrez aisemment.
Les infrastructures naissantes encore ici creent des opportunites a saisir.
PROPERTY FOCUS: Fourth mall in Sofia, two in Varna, one in Rousse
08:00 Mon 11 Dec 2006
Bulgaria's fourth shopping mall is expected to open soon in Sofia, reported the Bulgarian-language daily Dnevnik on December 1. Planned by London Sofia Properties and Salamanca Capital Investments, the large-scale shopping centre is expected to cost as much as 120 million euro.
The mall will have the name Bulgaria Mall and will be located on the southbound side of Bulgaria Boulevard on the way to Boyana near a Billa outlet. The two companies' current proposal calls for a 80 000 sq m commercial facility with 25 000 sq m of retail space and 20 000 sq m of office space. It is scheduled to open by the end of 2009.
The first mall in Sofia was Sofia City Center, owned by the investment fund Equest. Next was the Mall of Sofia, owned by US General Electric and Irish Quinlan Private. The third was Sky City. At present, there are plans for 10 additional malls to open in Sofia by 2010. Some of the projects in development are Carrefour Centre planned near Sofia Airport and Spain's Riofisa near the central railway station.
Malls aren't limited to Sofia. A shopping mall is expected to soon open in Veliko Turnovo under the name Mall of Veliko Turnovo. On November 29, Piraeus Bank announced that it will finance the construction of the Pfohe Mall in Varna, at a cost of eight million euro. The Special Investment Purpose Vehicle Luk will be prime contractor on the project. A major shareholder in Luk is Karl-Heinz Pfohe, whose company, Moto-Pfohe, is the official distributor of Ford, Volvo and Jaguar Land Rover for Bulgaria.
Pfohe Mall will have 17 500 sq m of retail space and is expected to open by November 2007. It will compete with the Mall of Varna, which is under construction as well. Varna-based Interservice Uzunovi is the main investor in the Mall of Varna, contributing as much as 30 million euro, underwritten by Raiffeisenbank. The Mall of Varna is scheduled to open just before Christmas next year and will have 25 000 sq m of retail space.        
A month ago, the city of Rousse on the Danube agreed to form a joint venture with a private investor that will develop a shopping mall and a sports venue in the city. The municipality will pick the private partner on a competitive basis. Six companies — Panda, Carrefour Bulgaria, Orchid Development Group, Prista Oil, Commercia Bulgaria, a unit of Spain's Detea, and one British company — have  submitted offers for the future 40 000 sq m mall.
Contact: pour information et comprendre pleinement les avantages de Sofia concernant votre investissement immobilier: BulFra Immobiliere
Ecrire: office@bulfra.com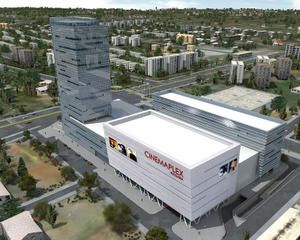 BULFRA IMMOBILIERE
office@bulfra.com